Slip & Falls Attorney in Crosby, Texas
Slip-And-Fall Accidents Lead to Serious Injuries
Talk to The Law Offices of Philip J. Orth III PC in Crosby, TX About Filing a Personal Injury Lawsuit
Property owners are responsible for maintaining a safe environment for customers and guests. If you're injured on someone else's property, you may be able to pursue compensation. The Law Offices of Philip J. Orth III PC has more than 30 years of experience advocating for clients throughout the Crosby & Pasadena, TX area.
Are you recovering from a slip-and-fall accident? Set up a consultation with our personal injury attorney today.
3 Examples of Slip-And-Fall Accidents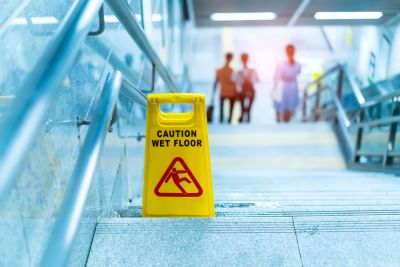 You shouldn't be responsible for expensive medical bills if your accident wasn't your fault. You should speak with a personal injury attorney if...
You slipped on a wet floor at the grocery store

You tripped in an unmarked pothole near a construction site

You fell down poorly lit stairs in a retail shop
These are all considered slip-and-fall accidents, and you may be entitled to compensation. Reach out to our attorney today by calling.