Trucking Accidents Attorney in Crosby, Texas
You Shouldn't Have to Pay for a Truck's Impact
Work with a Trucking Accident Attorney Serving Crosby & Pasadena, TX
Any auto accident is dangerous, but accidents involving trucks are especially damaging. Whether you were driving a truck or hit by one, you'll want a trucking accident attorney in your corner. The Law Offices of Philip J. Orth III PC is a reliable local law office in Crosby, TX that takes on trucking accident law cases.

Contact our law firm now to learn more about personal injury cases involving trucks.
Find Out More About Trucking Accident Law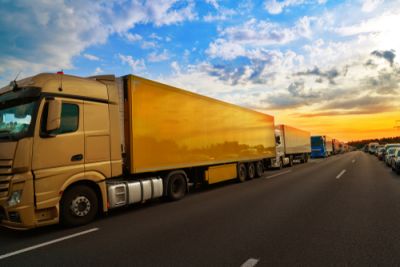 It can sometimes be hard to navigate personal injury law. There are a lot of factors to take into account. There are many types of trucking accidents, including:
Wide turns

Tire blowouts

Head-on collisions

Rollovers

Lost loads
These accidents could leave you with broken bones, scarring and brain injuries. They sometimes even result in death. Trucking accident law is meant to help those who have been affected by these situations. Meet with a trucking accident attorney from our firm in Crosby, TX today.